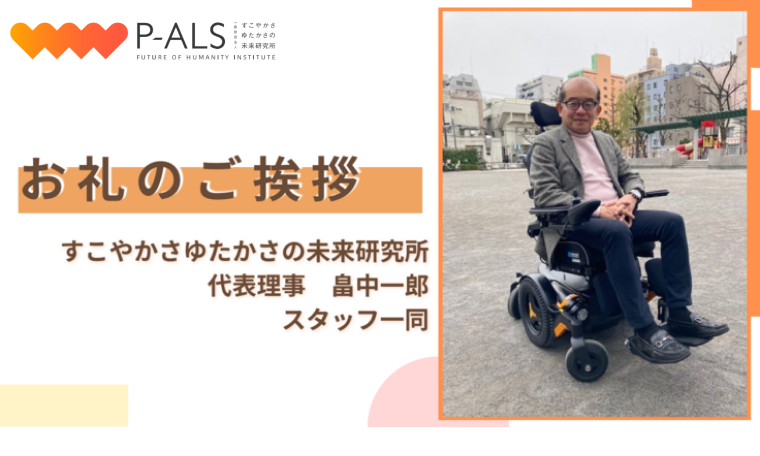 Thank you very much for your support for the "Electric Wheelchair Rental Project". By 11:00 pm yesterday, the last day of the campaign, we had received donations of 2,632,000 yen from a total of 158 donors and strong messages of encouragement through the READYFOR website.
We would like to express our deepest gratitude to all of you who took time out of your busy schedules to support this project. The project started when it was still cold and snowy, and we received a great deal of support as if the cherry blossoms were blooming at the same pace.
In cooperation with Permobil, the umbrella company of the electric wheelchair rental business, we will do our utmost to make the electric wheelchairs available for those in need as soon as possible.
After confirming the patient's situation and making adjustments accordingly, we will deliver your kindness to as many patients as possible. Also, we plan to periodically summarize the status of use and user feedback for you to view.
We will continue to make every effort to be an organization worthy of your support. Your continued interest in and support for our activities are greatly appreciated.

Future of Humanity Institute
Ichiro Hatanaka, Founder and Managing Director, and all staff
Crowdfunding "Bringing Patients with Intractable Diseases to Town!"
Period: from 10:00am Tuesday February 7 to 11:00pm Sunday March 19, 2023