Join us in overcoming ALS!
---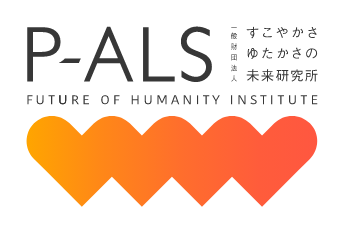 "Future of Humanity Institute" (commonly known as P-ALS), was officially established on August 4, 2022.
It was exactly one year ago, on August 4, 2021, that Ichiro Hatanaka, our Representative Director, was diagnosed with ALS (Amyotrophic Lateral Sclerosis). Based on Ichiro Hatanaka's own experience, we started our activities with the earnest desire to reach out to ALS patients and their families in the midst of confusion and despair, and to overcome various difficulties together. The first priority is to cure ALS. Having said that, we have entrusted our institute's activities with the hope that the patients may be able to gain a new purpose in life and regain their sparkling days through every possible means in addition to medical approaches.
P-ALS stands for Passion for Augmented Life Support, in other words "a passion to continue pursuing new and augmented techniques to support life". It represents the basic policy and desire of the institute's activities to devise, test, and overcome all possibilities, including new ideas and the latest technologies, in the fight against the disease.
We are a "thinking receptacle". We value your support and input and hope to overcome all difficulties together.
Mission.
---
To stand by all people with physical decline and their families, and to be their hope for regaining a life of well-being.
Our mission is to stand by people who have suffered physical decline due to illness or ageing and their families, and to be their hope for regaining a life of well-being.
As a first step, we have started our activities by establishing and operating a network to connect people suffering from ALS and other intractable diseases with medical professionals, research institutes, local authorities and companies engaged in the development of related equipment and services.

Three Goals
---
(i) We stand by you
Patients and their families should not be isolated. We stand by them so that they feel the hope of being connected at all times.
Many patients with intractable diseases, the causes of which have not yet been elucidated and treatments for which have not yet been established, feel alienated and do not even know how to live. While attending to individual concerns and providing useful information in an appropriate manner, we also utilise the voices of patients and their families in the field of healthcare and collect them as a driving force for policy proposals.
(ii) We support you
We introduce equipment and services that can restore declining physical functions as much as possible and give patients hope that they can be active. We also provide feedback from patients and their families to the medical field, and advocate for the expansion of the Long-term Care Insurance.
Care equipment and applications that utilise the latest technologies, such as artificial intelligence and robotics, shall be collected from around the world and provided to patients and their families. Meanwhile, we manage a fund to support companies and research institutes engaged in such research.
(iii) We help you overcome
Hope is something you create for yourself. We help you create a new meaning for your life with hope.
While curing the disease is the most important thing, renewing the meaning and purpose of life in the process of fighting the disease is also a source of great hope. We help patients overcome their illnesses by helping them to find something exciting in their work, hobbies, literature, art, and many other areas of life.
Main Activities.
---
Community action to 'stay close by and support patients and society'
The Institute always stands by patients and their families, and will continue to be involved in a wide range of activities both within and outside Japan, through the construction and operation of a portal site to "try, learn, and spread the word," as well as the planning of seminars and various events.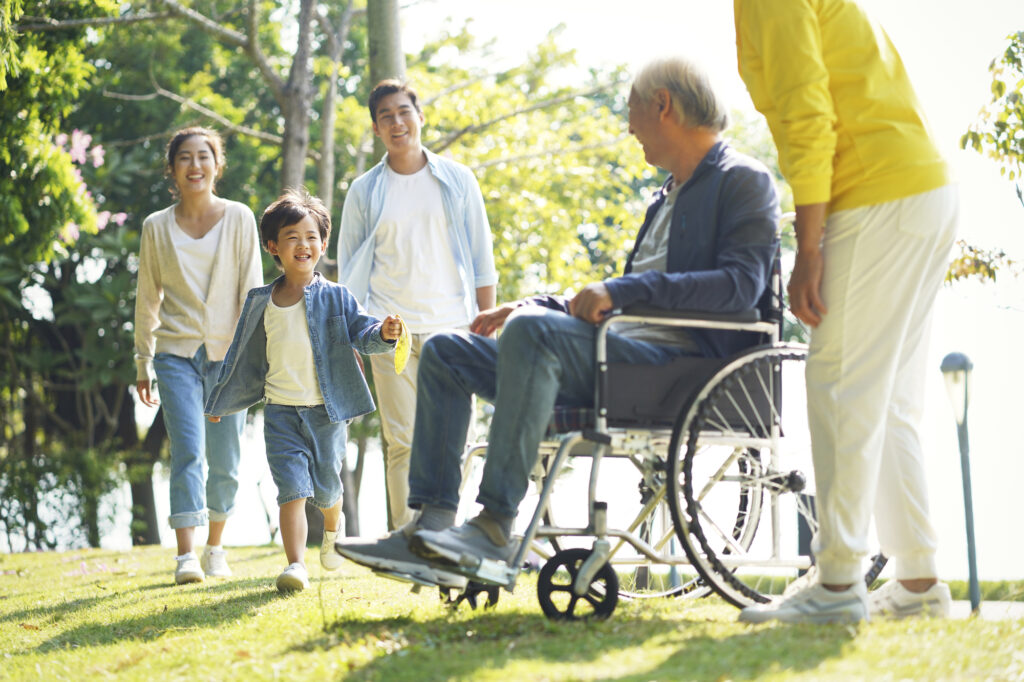 Introduction and support for varioussupport groups,companies and research institutes
The Institute will introduce the activities of groups such as equipment manufacturers, professional service providers, and venture companies that work to develop and offer new solutions, as well as provide financial and human resources through a fund managed by us.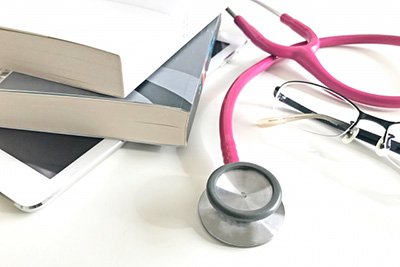 Activities to enrich the lives of patients andtheir families
The first priority in supporting patients and their families is to cure the disease or disability as soon as possible, but we also work with patients and their families to help them 'overcome' the disease or disability from the perspective of enriching their lives,.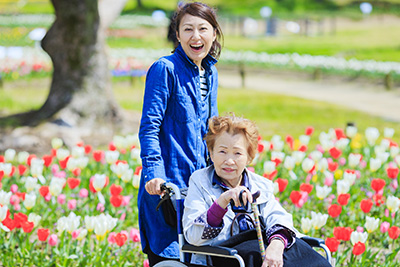 Message from Founder and Managing Director
---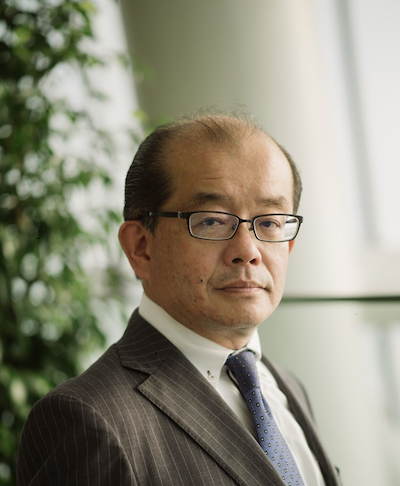 Founder and Managing Director
Ichiro Hatanaka
'Wherever a man turns he can find someone who needs him.'
Albert Schweitzer.
I was diagnosed with ALS on August 4, 2021. It was exactly one year later, on August 4, 2022, that I was able to officially establish the Institute. It is a great feeling to know that in just one year, a single person's idea has gained the support of an unexpectedly large number of people, and that we are now ready to take the next step.
But our challenge does not end here. We patients are fighting against the disease and against despair. While we pray that a breakthrough treatment will surely be established, we must also win the battle against and overcome the unfathomable despair. Based on my own experience of fighting the disease, I would like to stand by patients and their families who are at their wits' end and accompany them on their journey to find their true purpose in life.And I believe that such activities contain a wealth of hints that will lead to solutions for not only patients with intractable diseases, but also people suffering from various other hardships, as well as the many problems faced by an ageing society. The Institute will report on its activities through our portal site and social networking services. If you share our vision and have a desire to take action, please join our activities. Together with you, our activities shall develop even further. The Institute looks forward to hearing from you.
Born in Kagoshima, 1958. Graduated from School of Political Science and Economics, Waseda University, and joined JETRO (Japan External Trade Organisation). After stints in France, the Democratic Republic of Congo and Belgium, left JETRO to study at Harvard Business School at his own expense, where he obtained an MBA (Master of Business Administration). Since then, he has worked as a management consultant for Nomura Research Institute, Accenture, and PwC in M&A, overseas market support, new business development, management improvement and business revitalisation. In 2006, he established Hybrid Partners, and in addition to consulting work for companies, he has led management practices and reforms as a Japanese representative and manager of foreign-owned companies and others.
Overview of the Institute
---
Name
Future of Humanity Institute
Location
20F, Marunouchi Trust MainTower, 1-8-3 Marunouchi, Chiyoda-ku, Tokyo 100-0005
Founder and Managing Director
Directors
Takahiro Takeda (Doctor, Chiba-Higashi-Hospital)
Norimitsu Tanaka (Professor, Kurume University School of Medicine)
Makoto Yamashina (Former President, BANDAI CO., LTD.)
Councilors
Tetsuya Shiokawa (Trustee, Shizenkan University)
Toshihisa Nagasaka (Former Professor at Dokkyo University)
Yukiko Fukagawa (Professor, Waseda University)Seiji Harada, Auditor (Certified Public Accountant)